HOME > Convention Services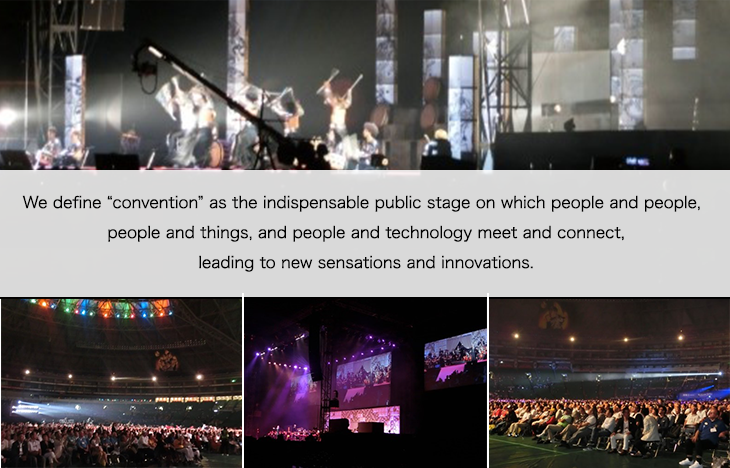 The vital aspect of conventions is the live interaction where face-to-face communication occurs.
Conventions are always live, interacting with the all five human senses and beyond. The importance of live interactions becomes more emphasized as IT, IoT, and AI technologies advance.
In order to capture these crucial moments of live events and lead them to become great successes, we capitalize on our proven track record and know-how to provide production support in a way that effectively matches client, participant, and end user needs to technology seeds.

Planning and operation of international conferences and science councils

Corporate meetings and events

Ceremonial events, exhibitions, trade fairs, expos, sporting events, and more

Promotion and consulting for the events industry

Facility operation management and facility operation support
Please do not hesitate to contact us.
Contact information for inquiries regarding
convention services:

+81-3-6369-9995
Email: ask_conference@issjp.com